Due to unfavorable weather condition at the proposed time of observation, no solar images were taken from the observatory today. Instead, we share the white-light and H-alpha solar images courtesy of Royal Observatory of Belgium – SIDC,.
The Sun has been quiet in activity over the past 24 hours. The only present active region AR2670 still exhibits magnetic stability and have not produced any significant solar activity. The latest sunspot number (based on Spaceweather data) is 13.
Space weather agencies predicted a persisting relatively calm Sun with slim chance of any serious solar flare or CME activity in the next 24 hours. Close monitoring is being conducted by numerous space weather agencies for any significant development.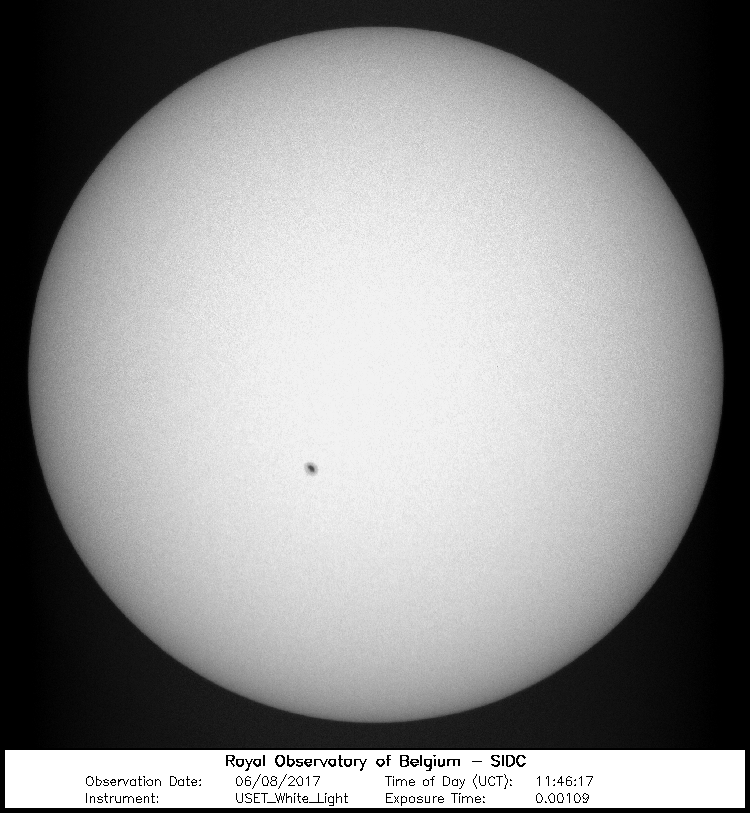 Image Source: http://sidc.oma.be/uset/