If doing more stargazing and sky observations is part of your New Year's resolution this 2023, then January's sky events could help you warm up.
It's not as busy as the last month, but January is still packed with planetary sightings and a meteor shower. Inner planets of the Solar System will be visible, and Moon-planet pairings are still aplenty.
Want to see the rings of Saturn and the bands and spots of gas giant Jupiter up close, or just simply interested in seeing the craters of the Moon? We offer a guided Observatory tour and night sky observation with traditional and smart telescopes, like Vespera and Stellina. Al Sadeem Astronomy is the only distributor of these smart telescopes here in the Middle East. You can place an order or inquiry here.
Check out the sky events for January 2023 in the United Arab Emirates (UAE). All dates and times are in UAE Local Time (UTC+4).
January 3 and 31 – Moon-Mars Conjunction
Here's an easy sky treat to jumpstart your sky observation: the Moon-Mars conjunction happens twice this January, bookending the month on January 3 and on January 31. The cosmic objects both will share the same right ascension in the sky, also known as a conjunction in astronomy terms. The pair can be observed in the evening sky at around 6 P.M. until midnight.
Illustration of Moon – Mars conjunction on 3rd of January. (Image rendered by Stellarium)
January 4 – Quadrantid Meteor Shower
The Quadrantid meteor shower extends the New Year fireworks with its peak on January 4 around midnight, producing around 40-120 meteors per hour.
These numbers may vary, though, depending on where you are watching the meteor shower, and whether you have a perfectly dark sky and that the radiant of the shower is situated directly overhead.
Unlike last year, Quadrantids this year will share the night sky with a Moon that's closing in on its full phase, so chances of catching meteors may decrease.
The radiant of Quadrantids is in the constellation Bootes, which is uncanny because meteor showers are supposed to be named after their radiant constellation, right?
According to NASA, the Quadrantids got their name from an obsolete constellation called "QuadransMuralis," which was identified by French astronomer Jerome Lalande in 1795. However, "when the International Astronomical Union (IAU) created a list of recognized modern constellations in 1922, QuadransMuralis was left off the list." QuadransMuralis is found between Bootes and Draco.
Experts say that the Quadrantid meteor shower comes from the debris of a space rock identified as asteroid 2003 EH1. When this debris hits our atmosphere, they cause friction that appears to be bright streaks in the night sky.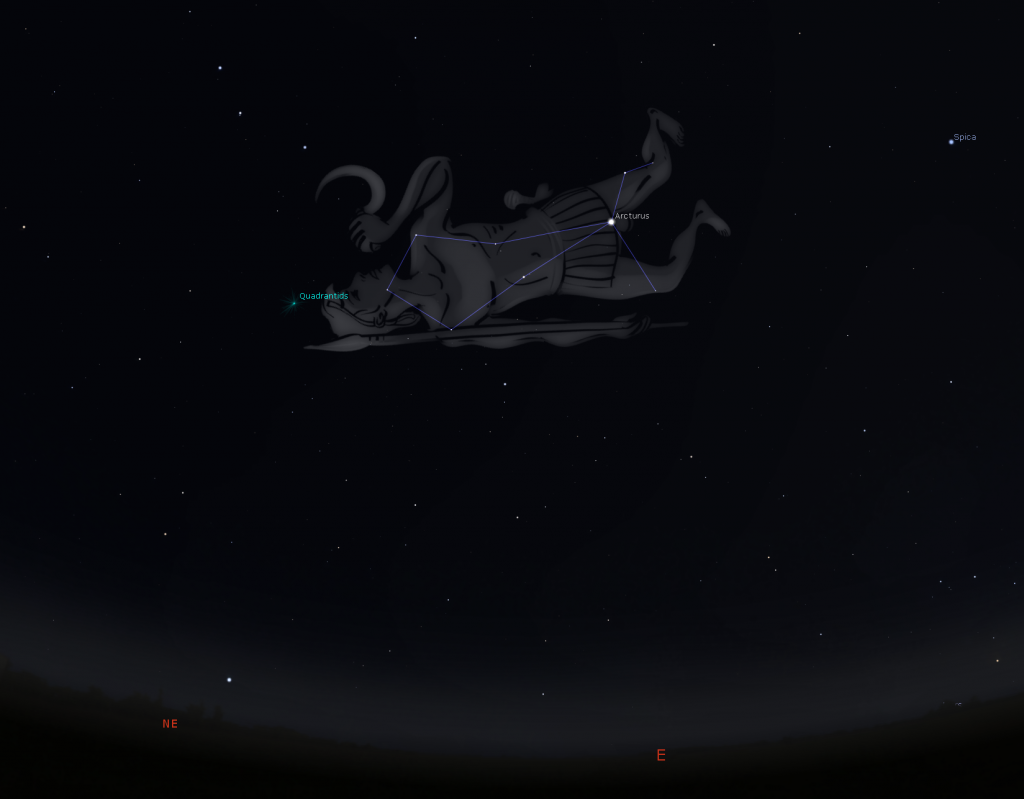 January 12 – Mars ends retrograde motion 
Mars goes eastward in the night sky beginning at midnight on January 12, ending its retrograde motion or when an object looks like it's moving from east-to-west as seen from our night sky.
Normally, the planets move west-to-east through the stars at night, according to NASA, and this is called the prograde motion. Planets don't really change their movement, they just look like they do because a faster moving planet (like our planet Earth) catches up to and passes a slower moving planet (like Mars).
Retrogrades happen in short periods of time, so if you want to observe Mars all month-long, try doing it at a specific time every day, and you'll notice it's moving to the east of the night sky.
January 22 – Venus-Saturn Conjunction
It's not everyday that we get to see Venus and Saturn so close together. Don't miss it on January 22, when these two planets form a conjunction in the evening sky. They can be observed right after sunset above your south-western horizon until the pair sets after an hour and 40 minutes.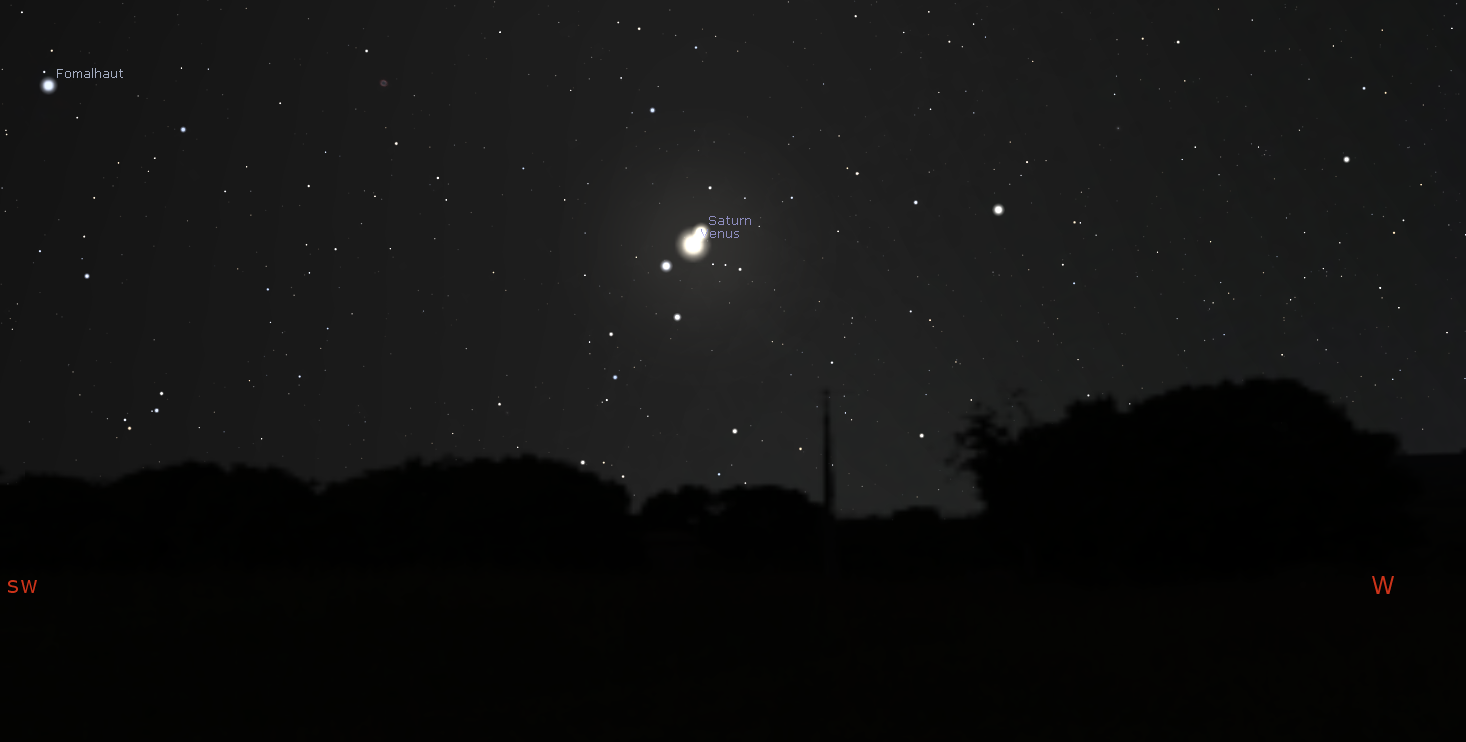 January 23 – Moon-Venus-Saturn Conjunction
They say three's a crowd, but with a canvas as vast as our night sky, we say the more, the merrier! Our Moon joins the Venus-Saturn pair in the night sky, becoming visible right after sunset on January 23.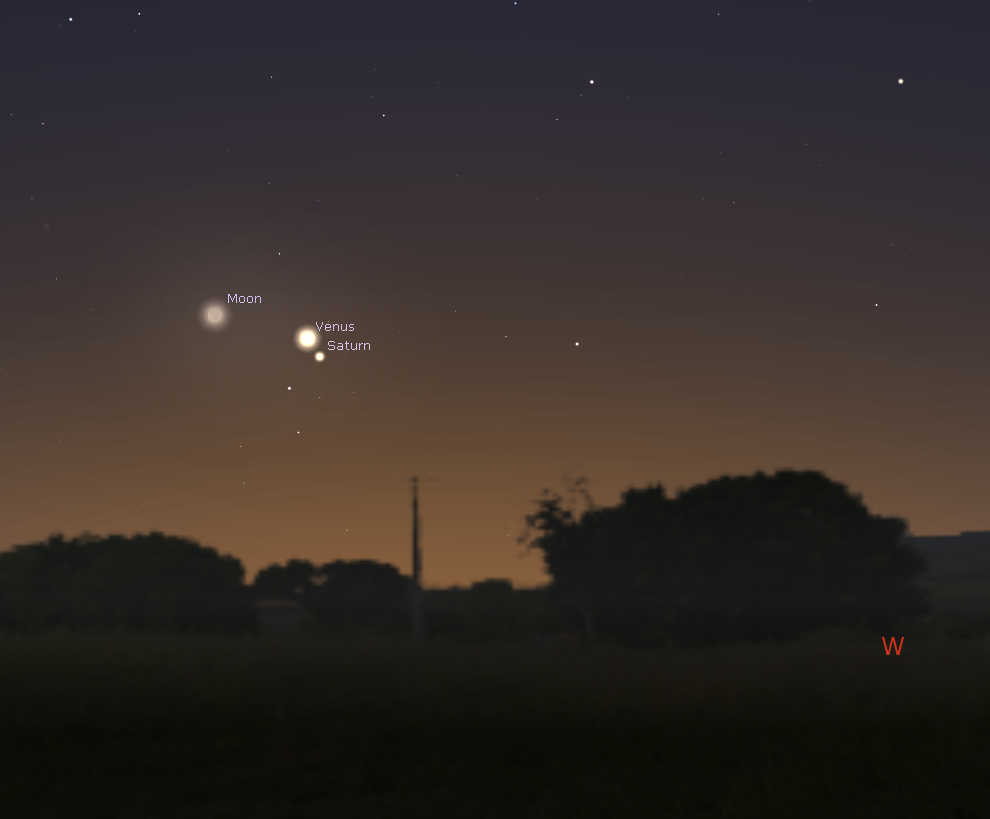 January 27 – Mercury at highest point in the sky
Unlike most planets, we don't get to observe Mercury that much because of its proximity to the Sun–our only star's brightness obscures the tiny planet, making it difficult to observe Mercury throughout the year.
In January, Solar System's smallest planet will put on a brief show on January 27, when Mercury reaches its highest point in the early morning sky, shining brightly at mag -0.2.
While this window of opportunity may not be the best, and observing it may be tricky to observe, you may still want to try your luck and catch Mercury as it rises just 19° above the horizon at sunrise.
Sunrise and Sunset Times
Jan 1             07:06 ↑ 17:45 ↓
Jan 31           07:04 ↑ 18:07 ↓
Moon Calendar
January 7 – Full Moon
January 15 – Last Quarter
January 22 – New Moon
January 28 – First Quarter
References